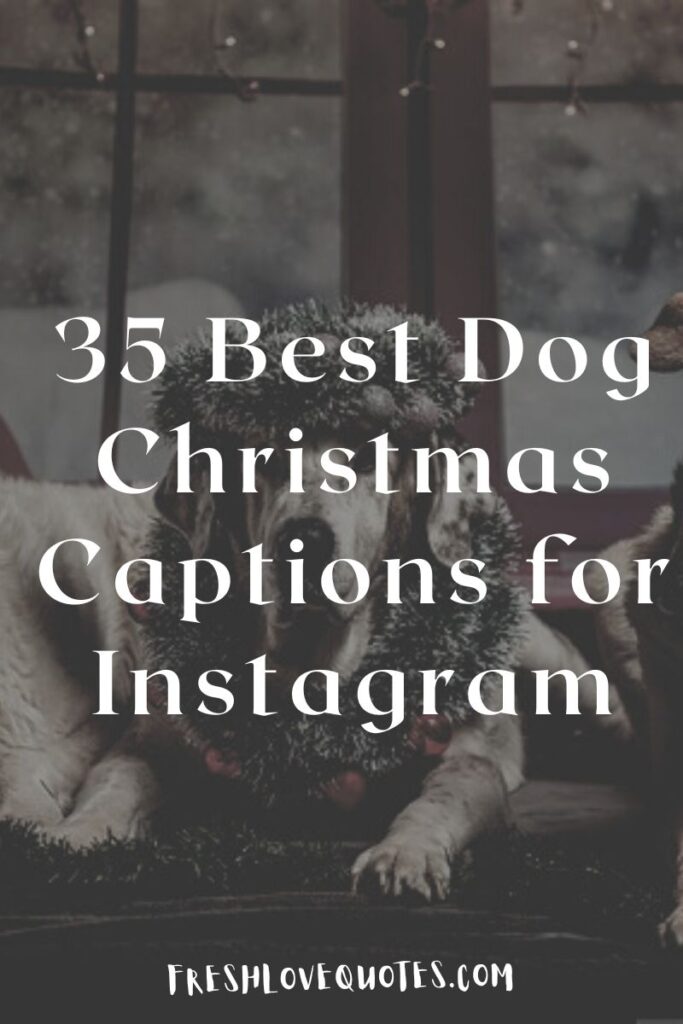 Christmas season tends to bring out the adorable side in everyone around you, and your pet isn't an exception. If you want to share some adorable pictures of your dog on social media, then these Christmas captions are just what you need! For that extra special touch, add any of these captions to your photos of your dog in his Santa outfit or other holiday garb! And don't forget to tag us in it too so we can see how cute he looks!
Dog Christmas Captions For Instagram
"Dear Santa, it wasn't me."
"I left cookies out for Santa, but then I got hungry…"
"I'm just patiently waiting for Santa to arrive so I can explain and try to patch things up…"
"No, I don't know what happened to Santa's cookies…" #guilty
"So you're telling me I'm NOT supposed to lift my leg on this tree?"
"So, good news – I saw a dog today." – Buddy the Elf
"Who is this Sandy Paws, and when will he be here with my treats?"
Related: 90+ Best Hot Air Balloon Captions For Instagram 2022
A dog is never truly forgotten. Today I'm remembering all the beautiful Christmases we spent together.
All I want for Christmas is you!
Can you tell which one of Santa's lists [he/she/they] made?
Dachshund through the snow, on a one-horse open sleigh.
Feliz Navi-dog! (a play on the greeting "Merry Christmas" in Spanish)
Gift wrap is way more fun than what's inside! (great to pair with a photo of your pup goofing around with wrapping paper)
Happy Holidays to this sweet pup, who will forever remain in my heart.
Happy Paw-lidays!
I must have made Santa's nice list to deserve this amazing pup!
I think it's safe to say that [he/she/they] was more naughty than nice this year.
Living with a winter wonderlab. (the perfect caption for a photo of your dog playing in the snow)
May your Christmas be furry and bright.
May your days be snuggly and bright.
Merry Christmas from Rudolph the Red-Nosed Retriever!
Merry Christmas over the rainbow bridge, [your dog's name].
Related: 56 Best Hey February Captions For Instagram 2022
Merry Christmas to all, and to all a good night. (to accompany a photo of your precious pup snoozing)
Merry Christmas, from this filthy animal! (a riff on the classic Home Alone 2 line)
Christmas Captions for Instagram Dog
My heart is so full knowing I get to spend Christmas with this bundle of fluff.
Puppy's furrst Christmas.
Santa Paws is giving Santa Claus a run for his money! (use with a photo of your puppy on Santa's lap!)
Season's Greetings from my furry family to yours.
Sending you Pugs and kisses this holiday season.
The look you make when they tell you Santa's been watching (pair this caption with a silly photo of your dog looking flabbergasted)
This is my resting Grinch face.
Related: 75+ Best Bridge Captions For Instagram 2022
This little [girl or boy] is the only present I need on Christmas morning.
This pup is ready to sleigh the day.
We woof you a hairy Christmas.
…over the hills we go, barking all the way woof woof woof