Best Flirty Dog Pick Up Lines for Her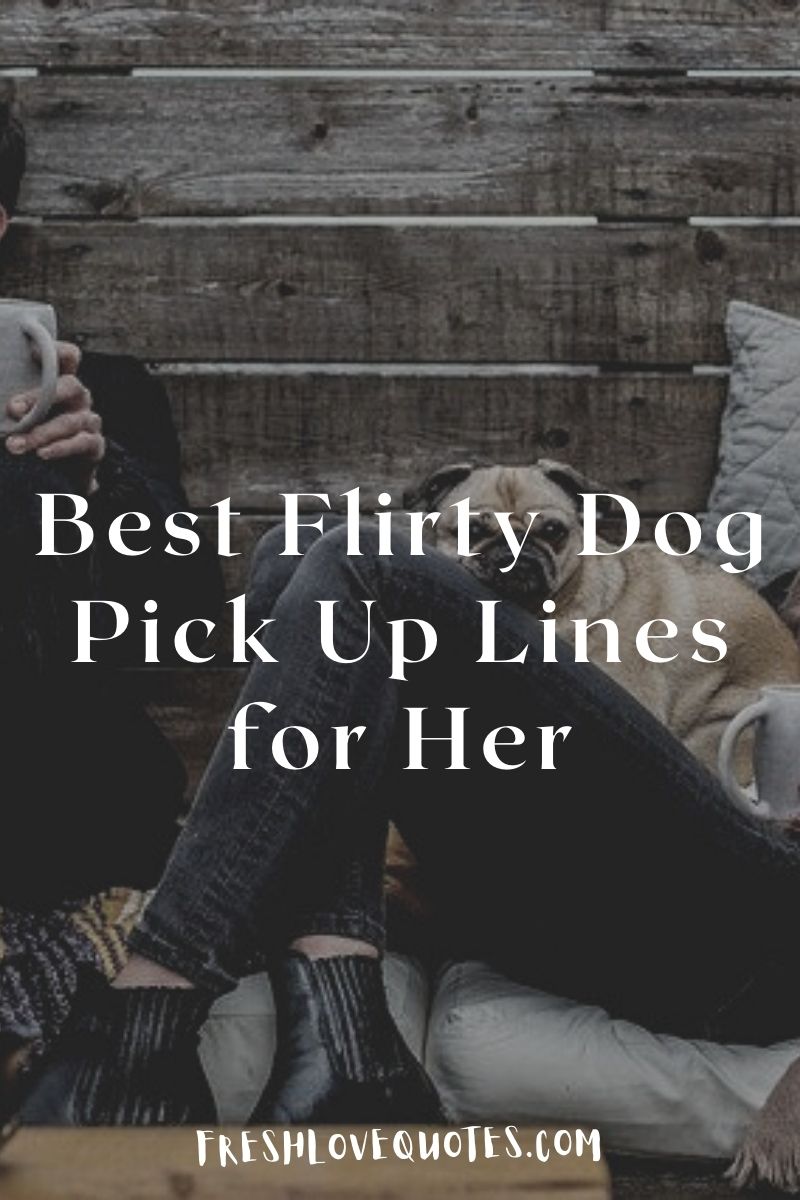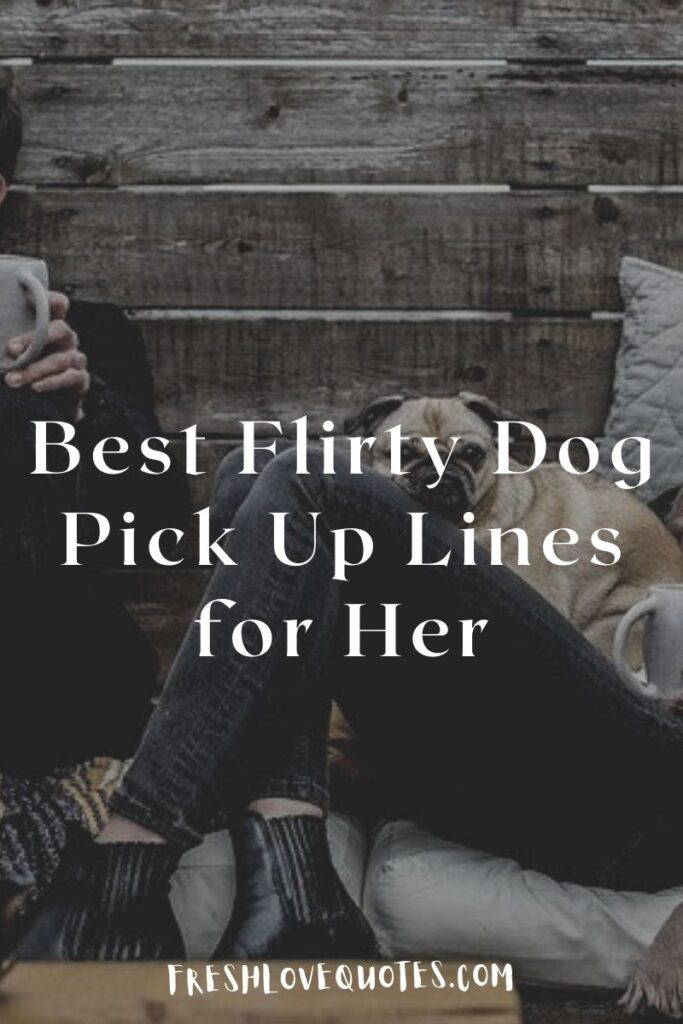 Do you want to impress the girl who loves dogs? Use these dog pick up lines to get a date with the girl you like. These dog pick up lines are great conversation starters too. We have collected around 65+ best dog pick up lines in this post.
A day with you is like an eternity of behind-the-ear scratches.
Aww, what's your pup's name? He has such a sweet face.
Related: Best Flirty Coffee Pick Up Lines for Him or Her
Can I get you a tennis ball?
Can you help me find someplace to ****?
Come on, don't make me beg!
Cute dog in your pics! Can I have his number?
Cute dog! I just wanted to take this op-paw-tunity to say hi!
Did you win "best in the show"? Because you sure are a winner to me.
Do you **** here often?
Dog heaven must be missing an angel.
Girl, you are SO FETCH.
Have your people call my people.
Haven't I sniffed you someplace before?
Hey Gorgeous, can I buy you a liver treat?
Hey baby, meeting you has given me a new lease on life. You can **** on my fire hydrant all night long.
Hey there, beautiful… looking for an Alpha dog?
Related: 140+ Best Christian Pick Up Lines for Him or Her
Heya, howl you doin'? Yikes, sorry, that was a ruff start.
Hi! Tell me a funny story about your dog. I know you've got one.
Honestly, it was im-paws-ible not to swipe right on that photo of you and your dog. So cute!
How about we ditch these leashes and go for a run?
I am looking for a leash-free relationship.
I came here looking for a little tail.
I don't normally make the first move, but there was just something dif-fur-ent about your photos.
I don't want to make the faux-paw of coming on strong, but your dog is so adorable, I couldn't resist.
I don't bite you know…unless it's called for.
I don't normally pick up at the park. I let my owner do it.
I just gotta say, you and that dog are looking awfully fetching in your photos.
I love dogs, you love dogs, it's just me or is there some real pet-tential here?
Related: Best Flirty Car Pick Up Lines for Your Crush
I may be more of a cat person, but for you, I'd be willing to go to the bark side.
I need to know more about that dog. (And also about you.)
I want to have your puppies.
Iams so in love with you.
Is it warm in here, or are you in the heat?
I'd never keep you on a short leash.
I'll sniff your ***** if you sniff mine.
I'm a poodle in the streets, but a bulldog in the sheets.
I'm looking for a no-strings-attached cuddle buddy.
Just saying, our dogs would definitely get along really well.
Knick-knack, Paddy-wack, you just gave this dog a bone.
One thing you and your dog have in common — go. (Aside from being really cute, that is.)
Since chocolate is toxic to me, how 'bout a little sugar?
Sniff my *****. It's the quickest way to my heart.
Sorry, baby. I thought it was hump day…
Swiped for the dog, stayed for the human.
We seem to be into a lot of the same things, dogs included. We should get together sometime and see what we unleash.
What do you say to you, me, and our dogs getting together sometime to raise the ruff?
When I say '******', I mean it as a compliment!
Whoa! Look at THOSE puppies!!
With the size of your paws, you can mark my territory any day of the week.
You and your dog make the cutest duo.
You can **** on my fire hydrant all night long.
You had me at ruff.
Related: 65+ Best Coffee Pick Up Lines for Your Crush
You love dogs. I love dogs. I think we may just be the paw-fect match.
You smell so familiar
Your doghouse or mine?
Your profile pic is so cute. The human isn't too bad looking either.