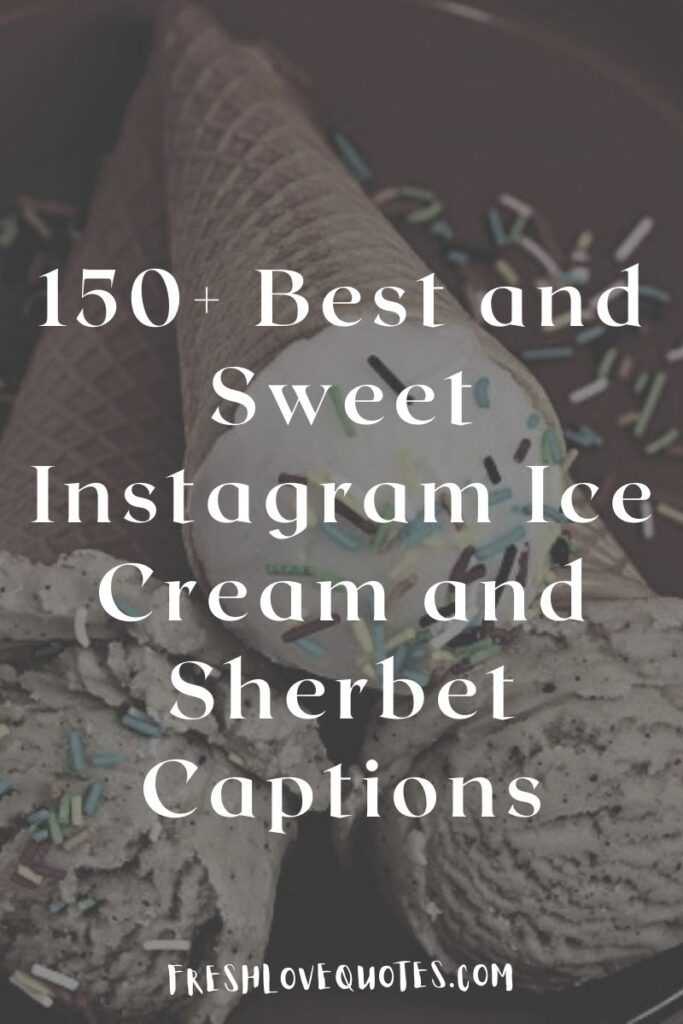 Instagram gives you the opportunity to show off your creativity through your photos, and it's no surprise that ice cream and sherbet are often the stars of these posts. As the hottest time of year approaches, the ice cream and sherbet posts are bound to increase, but you need some captions to go with them! With this list of 150+ Instagram ice cream and sherbet captions, you'll never have to search again!
Best And Sweet Instagram Ice Cream And Sherbet Captions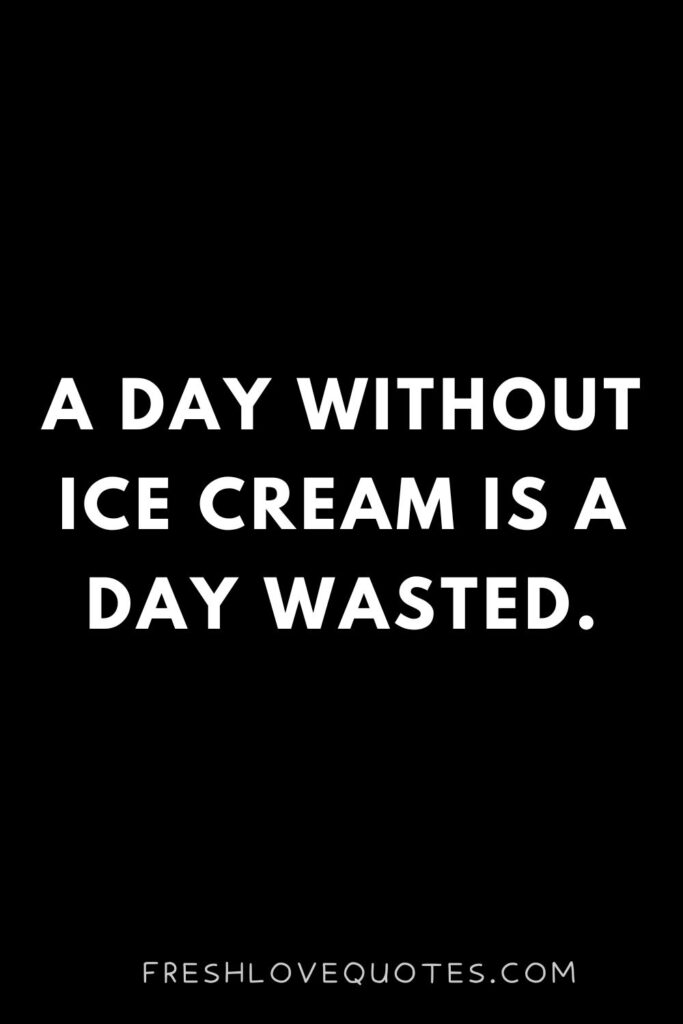 A day without ice cream is a day wasted.
A strong believer in ice cream for breakfast.
A sugary, chilled creation like no other.
A winter wonderland in my mouth.
A world where ice cream doesn't exist, is a world of anarchy and disorder.
Abs or ice cream? I think I'll go with ice cream.
All gloomy weather is meaningless in the face of ice cream.
All you need is love, and maybe a little bit of ice cream.
Always in the mood for sprinkles and sugar cones.
An extra topping never hurts!
Any time is ice cream time.
Be happy, stay cool.
Being able to afford all the ice cream in the world is as wealthy as I would ever wish to be.
Brain freeze!
Calories don't count if they're frozen.
Can't cone-trol my sweet cravings.
Related: 100+ Best 34th Birthday Captions For Instagram
Chill out, what ya yellin' for?
Clearly, this frozen dessert is going to ent-ice!
Cold stoned!
Cold treats are my kind of comfort food.
Condense happiness and you get ice cream!
Cone-gratulations to me!
Cool and creamy by nature.
Cream as cold as ice.
Dear dairy, today was a sweet day for me.
Did you hear about the proposed law banning ice cream? Don't worry, it was ruled un-cone-stitusional.
Did you hear the scoop?
Do I love ice cream? You sherbet I do!
Don't bother counting other people's sprinkles. Focus on your own happiness before it melts away.
Don't let your ice cream melt and drip without getting the chance to eat it. Life is the same, you have to enjoy it before you lose it.
Eat gelato like there's no tomorrow!
Emotionally attached to ice cream.
Enjoy the chilly, little things.
Enjoy the cool ride, and savor the sweet ending.
Even if ice cream is cold, it has the power to melt away a frozen heart.
Every season is ice cream season.
Every spoonful brings me closer to heaven.
Everything is sweeter and more colorful with sprinkles on top.
Fit for a golden spoon.
Frozen cream runs through my veins.
Fueled by ice cream.
Fun in the sun.
Gelato is sweet, and so am I!
Go shawty, it's sherbet day.
Got here as soon as popsicle.
Happily ever afters are made of ice cream.
Happiness is a tub of ice cream.
Here's the scoop!
Hey ice cream, wanna spoon?
Hold on to your grudge while I enjoy my ice cream.
Humanity's greatest blunder is thinking that ice cream consumption requires hot weather.
I believe in ice cream because it always seems like it also believes in me!
I don't need an inspiring and motivational quote. I need ice cream.
Related: 100 Flirty Dirty Harry Potter Pick Up Lines For Your Crush
I don't play favorites when it comes to ice cream flavors.
I followed my heart and it led me to ice cream.
I need ice cream like seven times a day.
Funny Ice Cream Captions for Instagram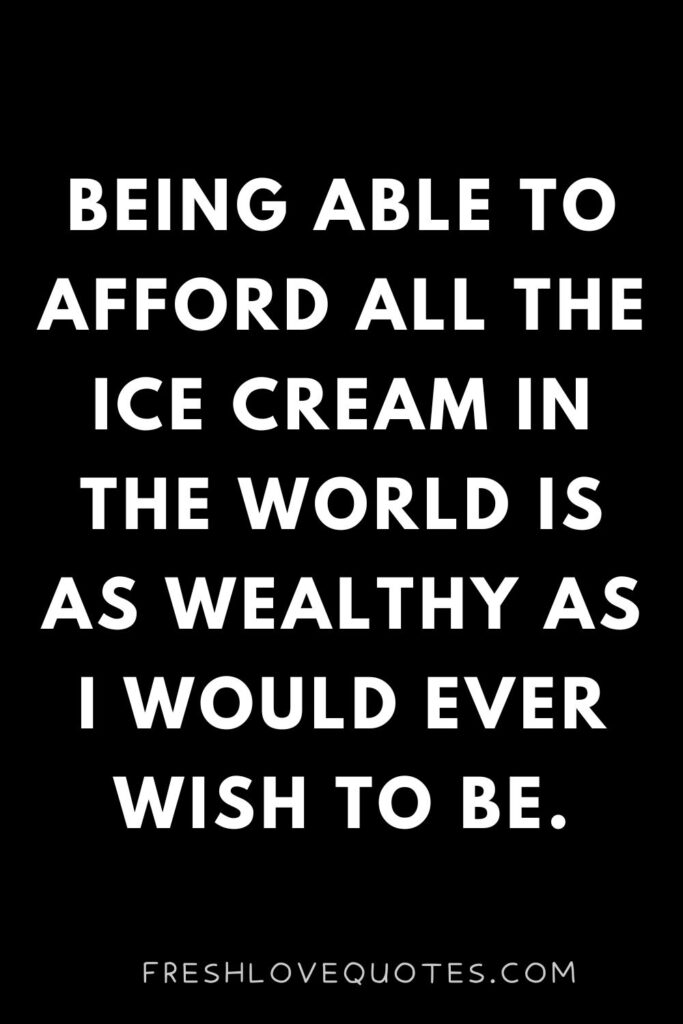 I scream, you scream, everyone screams for ice cream!
Ice cream always sounds like a great idea.
Ice cream because you're driving me crazy.
Ice cream has the power to melt all the negative thoughts away.
Ice cream is a currency of happiness and delight.
Ice cream never judges. Neither does it discriminate nor disappoint. It always understands.
Ice cream plus me is equal to happy me!
Ice cream season goes from age one until death.
Ice, ice, baby!
If I have a weakness, it's probably ice cream. That's where I get lax and sloppy.
If ice cream is the answer, then who cares what the question is!
If there is a moment in my life that I would like to experience all over again, it would be the very first time I tasted ice cream.
If there's an obscene amount of ice cream involved, then I'm in!
If you like it, you l***** it. Even children knows that.
Imagine a world where ice cream is illegal. I would never dream of being part of such a barbaric world.
In-cone-Ceivable!
Isn't it fascinating how we devote so much attention to ice cream while we're eating it?
It ain't going to l***** itself.
It's never too early for ice cream.
It's rude to say "no" to ice cream. Only say that to drugs.
It's time to make my brain freeze.
I'm a softie when it comes to soft serve.
I'm eating the entire pint now so that it won't be able to tempt me later.
Just got soft-served!
Just the mere thought of eating this blizzard-like treat is putting pounds on me.
Kick them in the *** and go get some ice cream.
Legit ice cream afficionado.
Let's put my l*****ing skills to the test.
Let's scoot into a world of scoops.
l***** me till ice cream.
Life is a lot like ice cream. You have to relish it before it melts.
Related: 140+ Best Rap Lyrics Captions For Instagram 2022
Life is short, so make it sweet.
Life is too short to not get the double scoop.
Living independently means you can fart in bed and eat ice cream anytime you want.
Love is a lot like hot fudge sundae. Partly hot, partly cold, and always gratifying.
Love this un-cone-ditionally.
Melt into my mouth.
Melt like a frozen treat.
Money can't buy happiness, but it can buy ice cream, and that's kind of the same thing.
My brain is asking for salad, but my stomach is growling for ice cream.
My cold heart runs on ice cream.
My day dreams are made of ice cream.
My heart melts for you.
My obsessive love for ice cream started at a very young age. Even now, the same holds true.
My stomach has a separate ice cream compartment.
Neither toothaches nor heartaches are a match for ice cream!
Cute Ice Cream Captions for Instagram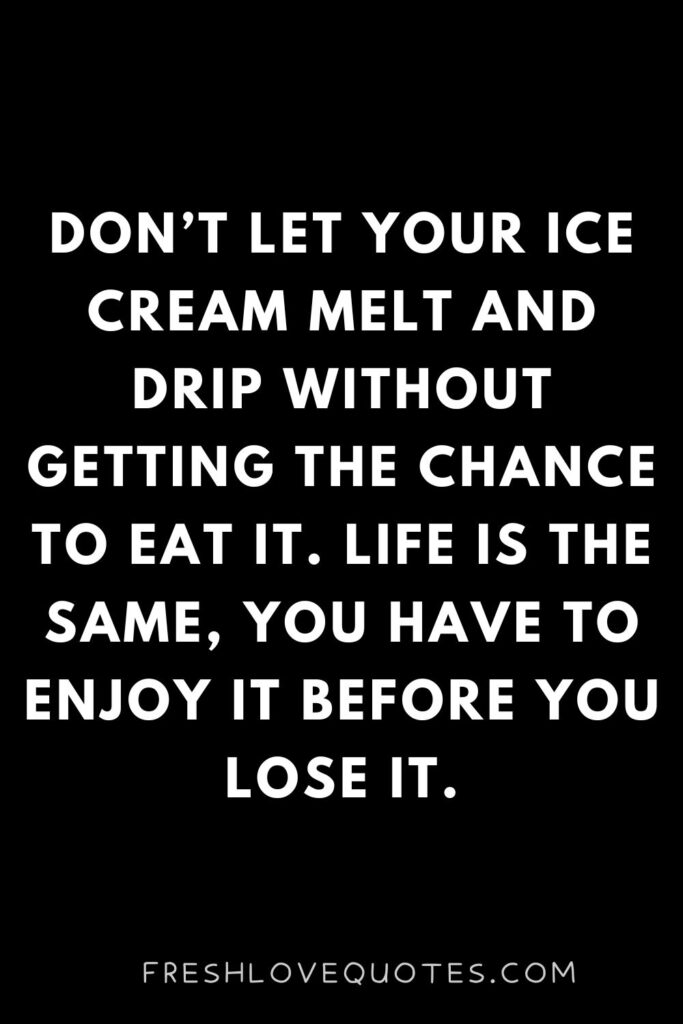 Never take ice cream cravings lightly.
Never, ever, feel bad about the occasional ice cream treat.
No matter what age you are, the mere thought of having a scoop of ice cream fall to the ground causes extreme disappointment and despair.
No one eats ice cream with a sad face.
No war would even dare to start if everyone was busy eating ice cream at the same time.
No weather or climate is too cold for ice cream.
Not liking ice cream is the same as being uninterested in heaven's grace.
Related: 90+ Best 33rd Birthday Captions For Instagram
Nothing like a frozen treat to help you cool down.
Now, watch me drip.
Obligatory cone post.
One of the things I'm super thankful for is the existence of ice cream in this world.
One scoop is not enough. Don't settle for that!
Peace, love, joy, and ice cream.
Pouring melted ice cream on ice cream like it's sauce!
Proof that even cold things can warm the heart.
Put all your trust in ice cream.
Relationship Status: Ice Cream!
Savoring the creamy goodness one scoop at a time.
Sharing your ice cream with other people makes them feel happy and indebted to you.
Smile, there is nothing ice cream can't solve!
Snap, crackle, popsicle!
Some of my favorite photos are of ice creams.
Some things are just mint to be.
Sprinkled with love.
Studies show that four out five people like ice cream. The fifth person never admits it.
Summer Ice Cream Captions for WhatsApp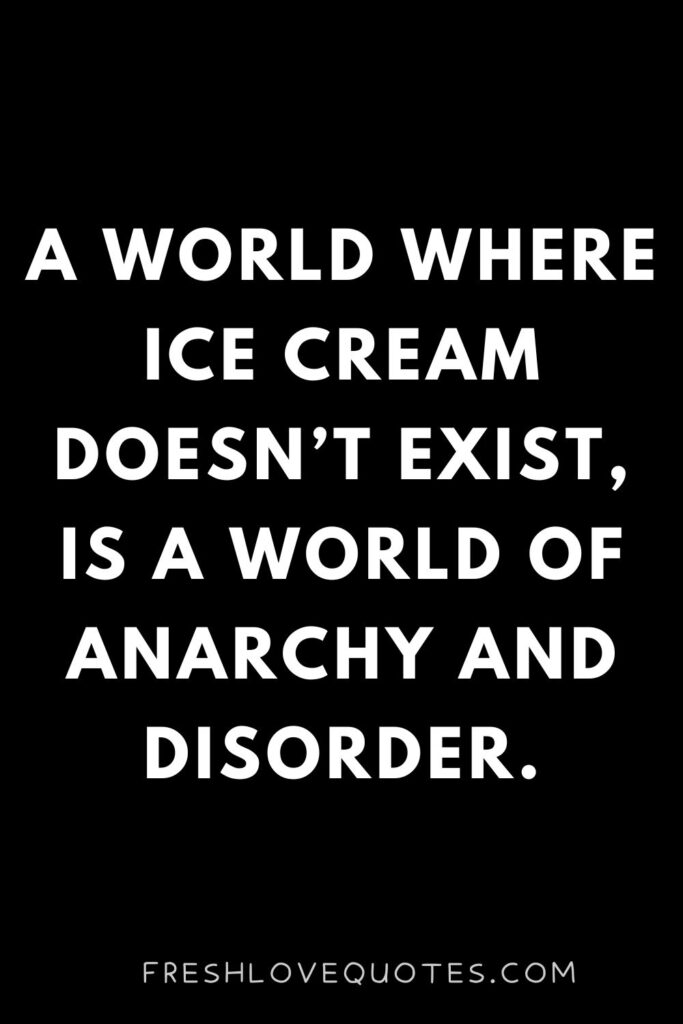 Sundae funday!
Sundae is my favorite day of the week.
Sweet and cool! Okay, enough about me. Let's talk about the ice cream.
Sweet, cold, and creamy with a chance of sprinkles.
Teach kids about taxes by eating approximately 30 percent of their ice cream.
The best time for ice cream is always.
The cherry on top makes everything better.
The cold never bothered me anyway.
The ice cream says everything is going to be okay, so I'll go with that.
The only reason I don't want to go to hell is because there's probably no ice cream there.
The only time I workout my body is when I'm chasing after the ice cream truck.
There are some problems only ice cream can fix.
Related: 85+ Best Girls With Braces Captions For Instagram 2022
There is no sincerer love than the love of ice cream.
There is satisfaction in seeing someone voraciously eating a bowl of ice cream.
There's too much hot fudge on my sundae, said no one ever.
This cold treat is the solution to every problem in the world.
This frozen treat is worth all the weight gain!
This is the fudging best!
This must be what heaven tastes like.
Torn between doing some exercise or eating this cold treat.
Treat yourself.
Wanna see me make this ice cream vanish into my mouth?
We are mint for each other.
We are what we eat? Then I must be awfully cold and sweet!
Whatever sprinkles your frozen dessert.
When I dip, you dip, we dip.
When everyone has let you down, you still have ice cream.
When life gives you popsicles, eat them before they melt.
When you play the game of cones, you win or you win. There is no losing scenario.
Wherever you go, near or far, you'll find people who love ice cream.
Why do I carry a snow cone on each hand? This is what a well-balanced diet looks like to me.
Why pay for therapy when you can just have gelato for a tiny fraction of the cost?
Why stop at one scoop, right?
Related: 65+ Best Earth Day Instagram Captions 2022
Winter is coming. And that means cream will be turning into ice!
With ice cream, anything is popsicle.
You can never feel lonely when you're eating ice cream.
You can't make everyone happy else. You're not an ice-cream vendor.
You cone do it!
You miss one hundred percent of the ice cream you don't scoop.
You'll know the serving size of your ice cream when you hear your spoon hit the bottom of the container.