Best Happy Perfume Day Captions and Quotes for Instagram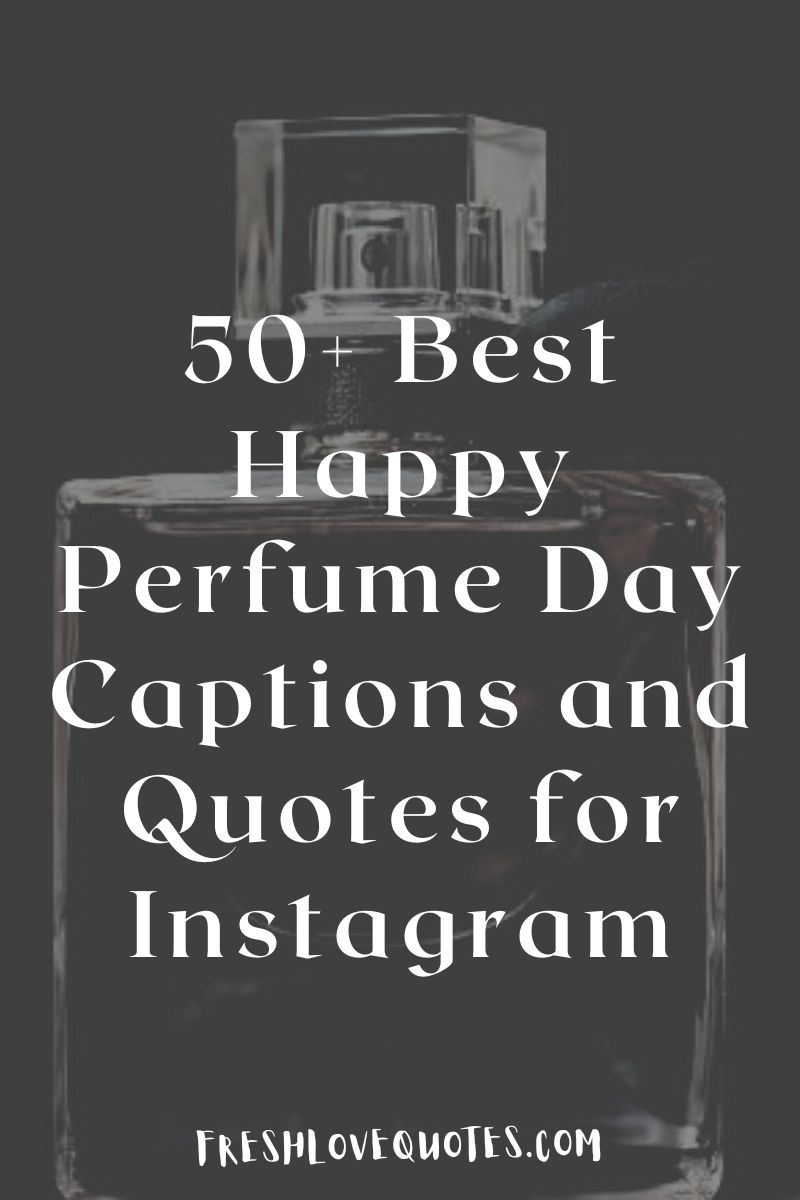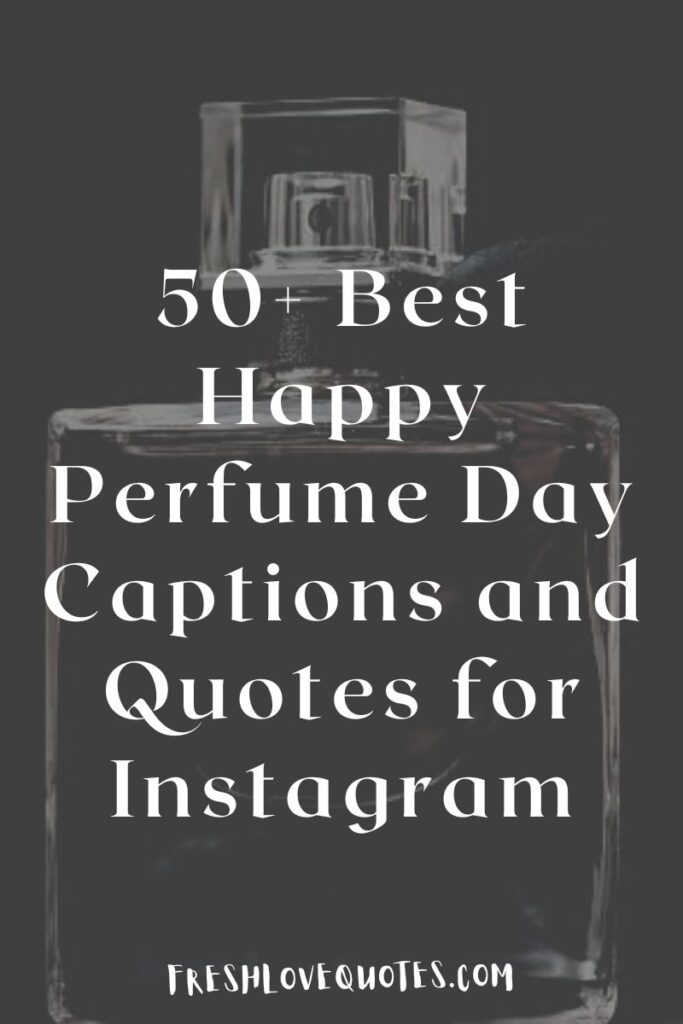 A quote can really make your Instagram caption stand out, and Perfume Day is the perfect day to try it out. September 5th is all about celebrating perfumes, colognes, fragrances and scents of all kinds. Use these Perfume Day captions and quotes for Instagram to take your perfume pictures to the next level!
A good fragrance is all I want.
A men's perfume tells more about him than his face.
A woman who doesn't wear perfume has no future.
All fragrances are good. It is you who decides.
As perfume doth remain In the folds where it hath lain, So the thought of you, remaining Deeply folded in my brain, Will does not leave me: all things leave me: You remain.
Beauty is an ecstasy; it is as simple as hunger. There is really nothing to be said about it. It is like the perfume of a rose: you can smell it and that is all.
Beauty is incomplete without a perfume.
But, having a perfume and license, in general, is a financial necessity. A designer must reap back the money spent on prototypes and all that sort of thing.
Can anyone remember love? It's like trying to summon up the smell of roses in a cellar. You might see a rose, but never the perfume.
Don't wear it for others, wear it for your own.
Related: 90+ Best 33rd Birthday Captions For Instagram
Everything needs a final touch… This is my final touch for my style.
Fragrance fill the senses.
Fragrance is the invisible body suit. That is must to wear.
Happiness is perfume; you can't pour it on somebody else without getting a few drops on yourself.
Happiness is the fragrance in the garden of love.
How can I spend a day without my perfume?
I hope my music sets up the platform for me to be able to do lots of things – to have a cowboy-boot line, maybe, or do a perfume or makeup deal.
Funny Perfume Day Captions for Instagram
I wanted to only create a great perfume, not any perfume that would sell, but a great artistic one that the fans would not feel cheated by.
If you don't smell good, then you don't look good.
Just like the fragrance of perfume lingers in folded clothes, your thoughts linger in my brains all the time.
Ladies, men can forget your bags, but they will never forget the fragrance which comes from your perfume.
Life is hard so use soft fragrance perfume.
Little things seem nothing, but they give peace, like those meadow flowers which individually seem odorless but all together perfume the air.
Make yourself smell nice.
May my love surround you with the best of happiness just like perfumes surround you with fragrance…. Happy Perfume Day.
Music, at times, is more like perfume than mathematics.
Related: 45+ Best Spiderman Pick Up Lines 2022
No matter I am alone or not, I always wear perfume.
Nothing in this world smells like my perfume.
Perfume is a story that describes memory.
Perfume is pretty good because nobody has to hold the product by their face or use it.
Perfume is the key to our memories.
Perfume needs body and body needs perfume.
Perfume tells more than her handwriting.
Perfume yourself with the most beautiful fragrance to win this world every day….. Best wishes on Perfume Day.
Perfumes are designed to soothe souls and mind…. Best wishes on Perfume Day to you.
Perfumes are the feelings of flowers.
Short and Cute Perfume Day Captions for Instagram
Personality is to a man what perfume is to a flower.
Romance happens, when we wear perfume.
Scent is strong and perfume is a delight.
Scent is the strongest memory ever that no one can forget.
Sometimes you just need a good perfume to complete that look in the most elegant way…..Best wishes on Perfume Day to you!
Related: 110+ Best Flirty Hot Love Captions For Wife
The best compliment is "YOU SMELL GOOD".
The fragrance stays in your hands always that come from the flower.
The kind of perfume you like and wear has a lot to say about you and your personality…. Happy Perfume Day.
The memory is the perfume of the heart.
The perfume is not goods; its creation is an act of love. It must reflect the heart of the woman who will wear it.
The perfume of a person tells a lot about him…. May you always impress people with your fragrance…. Happy Perfume Day to you.
There are two things that makes person unforgettable, Tears and Fragrance.
Related: 120+ Best Romantic Women Captions And Quotes For Instagram
Why you that perfume brings memories to come out… Because it's true.
With all Rose's Perfume, with all the lights in the world, with all the children's Smiles, I wish that all your dreams come true. Happy Perfume Day
You are never fully dressed without perfume. Happy Perfume Day!
You are the fragrance I would love to wear all my life as your love…. Sending my best wishes on Perfume Day to you.
Your perfume describes your personality, so choose carefully.