Best State Fair Captions For Instagram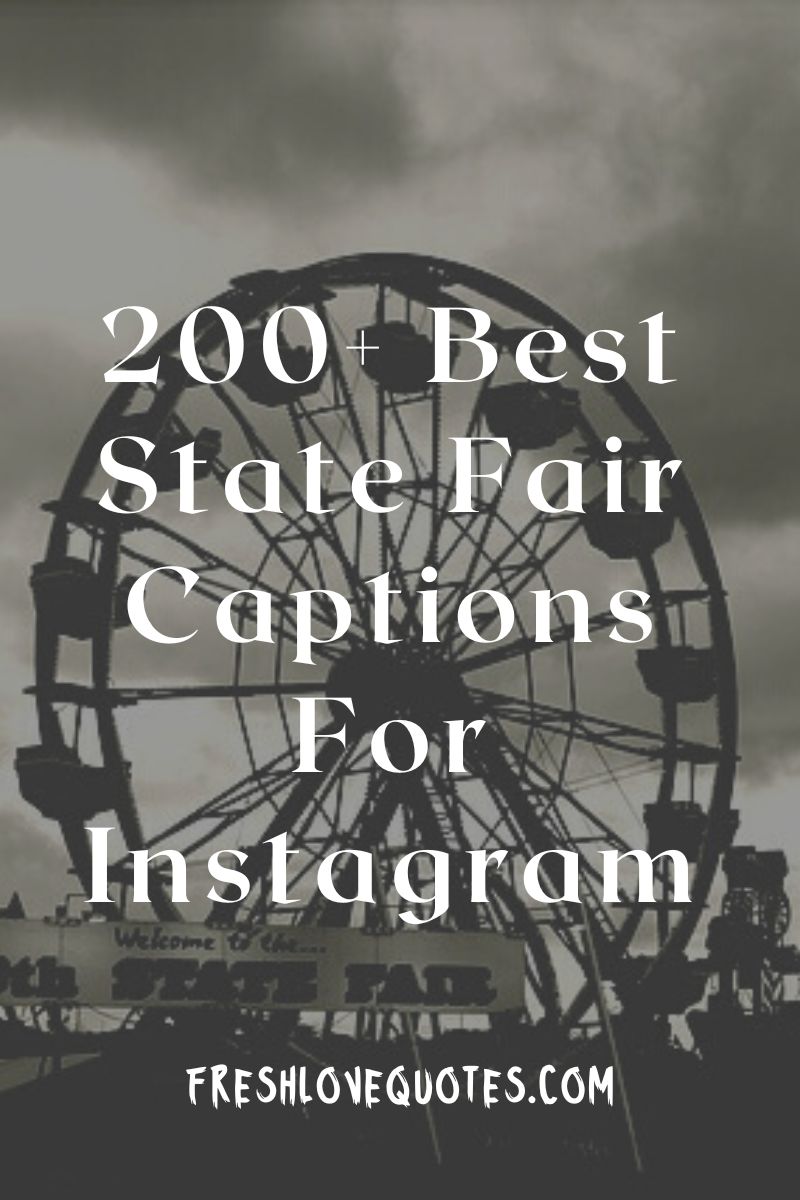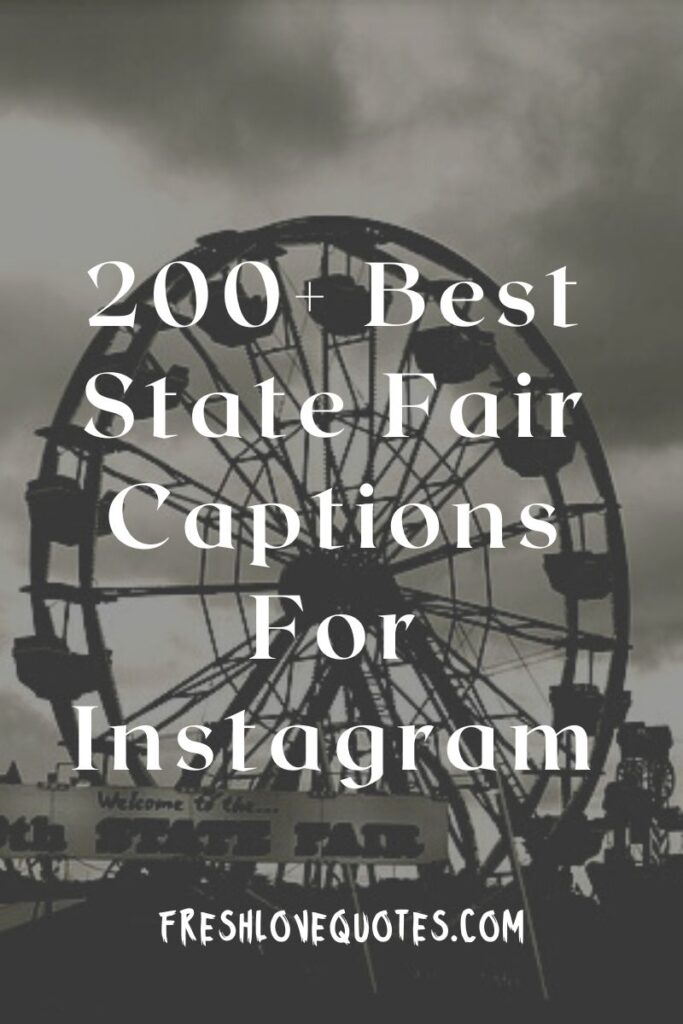 Looking to up your Instagram game? State fairs are the perfect place to get in on the action, so follow our tips and tricks below on how to take the best Instagram shots at your state's fair—and get tons of likes! The photos with the most likes always seem to be food, selfies and animals, so we've got all three covered with our list of the best state fair captions for Instagram so you can get maximum likes! Try these out while you're snapping pics at next year's state fair, and have fun!
It is not just a simple ticket, it's a ticket to all the fun and feeling young my friend.
Rides and neon lights
Could someone go back and get my stomach?
Life is like a state fair if you live it.
We got to play a small role in a state fair too.
Like we're made of starlight.
Not everyone is going to like every carnival ride.
A ticket to fun and feelin' young.
Life is too short, enjoy at the fair.
You must be this obsessed with fall to ride this ride.
Happy fair season.
Wish state fair could happen twice a year.
Related: 35 Best Dog Christmas Captions For Instagram
Cotton candies are only best at the fair.
What type of rides do you take the most?
Leave a little sparkle wherever you go.
I can't forget all the yummy tastes I had in state fair.
My heart has not gotten out of state fair yet.
[your state] State Fair, the only place you see your besties, exes, and teachers
Free admission to those who dream.
Oh I'm diggin' this fun house.
But it's a temporary high cause when I close my eyes I'm somewhere with you
Just a small town throw down!
Touching the sky because it's boring back on Earth.
The favorite memory from the last state fair is eating cheese fries with you.
I see nothing in space as promising as the view from the Ferris Wheel.
I would have to sit down after this, I ate too much.
Can I get a passport stamp from the top of the Ferris wheel?
State Fair feels like second home to me.
The State Fair is my Church
I'm getting too old for this!!!
The real fun of the summer end is here!
Fairs are where all the fun stuff happens.
All the fun pictures and all the yummy food.
There's nothing fun about this house.
Can someone bring back all the memories from state fair for me.
Fairs are always fun to visit and enjoying the beautiful time of the state.
Gimme all the cheese fries!!
Again! Again!
I had few thrill rides, got myself turkey leg and funnel cake.
Sweet as cotton candy, bright as the moon.
Get set and go to a state fair.
Falling in love with this season even more.
Short Carnival Quotes Captions For Instagram
I am just here for the cheese fries.
Curing my wanderlust with cotton candy and bright pink skies.
Long live all the magic we made.
Live colorfully.
Funny State Fair Captions For Instagram
Step outside of your house and go to state fair.
I want to get lost in a fair.
You had me at fair
Spending the fair week with you is all I want right now.
You have to make sure; your fair week is all about fun, laughter, rides and lights.
Came for the cotton candy, left with lots of memories with you.
Going to the state fair, hoping I win something.
The fair has come to the town so I did my favorite thing and splurged on all the fair food.
I am just here for my friends, for the all the fried food and the Ferris wheel.
So much fun in so much little time.
Who can say no going to the state fair?
It's a big adventure time of the year.
Sometimes all you want to do is live and laugh with your friends.
It's fair time!
Simple State Fair Captions for Instagram
Walking in an autumn wonderland.
Heal your inner wounds, go to a state fair.
Only clown I saw was her.
You haven't enjoyed the Ferris wheel properly if you haven't looked down.
Life is short. Go to the fair.
My stomach hurts but I keep going #Strong
Festival of sheer madness
The rides and the loud dance music make my heart so happy.
Happiness is candy apples.
What's so special about going round in circles? I am kidding, it's a lot of fun.
Let's win a prize every time.
Carnivals bring out the child in everyone
Related: 195+ Best Fire Captions For Instagram For Guys 2022
If lost, drop off at cotton candy stand
Enjoy the ride
Step right up
Let's get spooked together.
Funny State Fair Captions for Instagram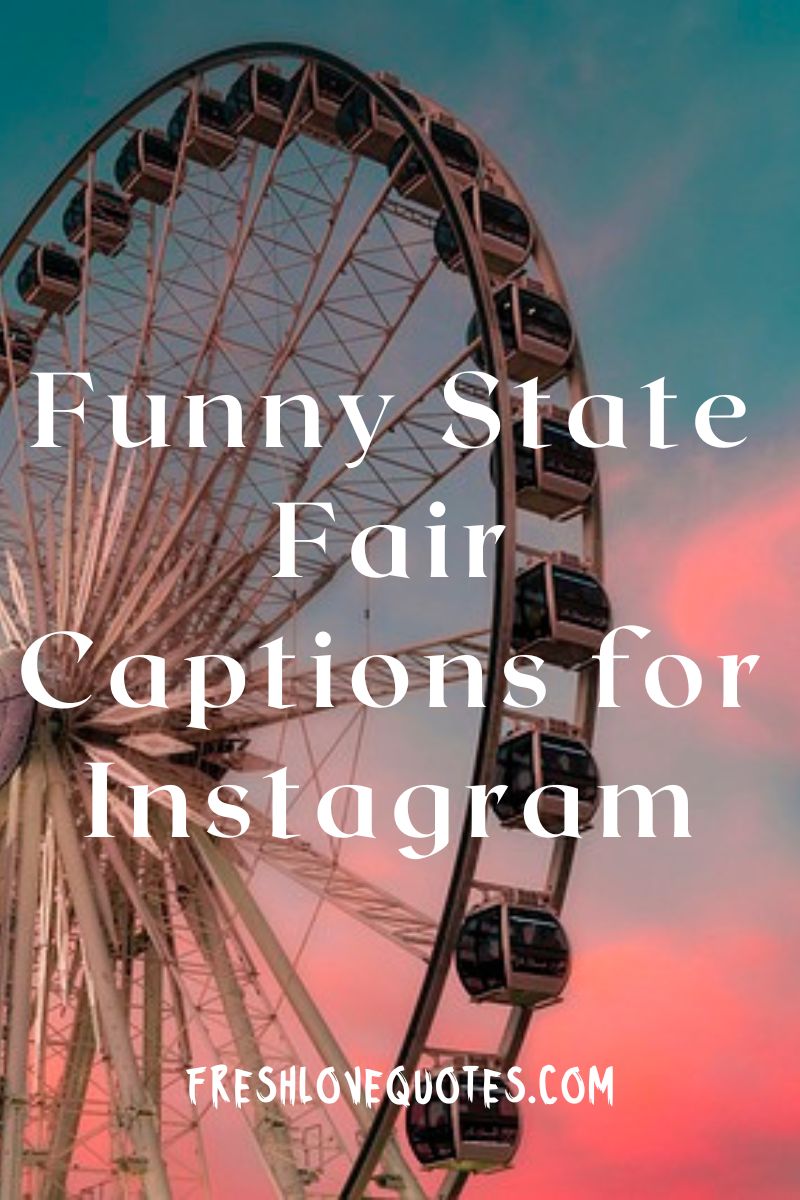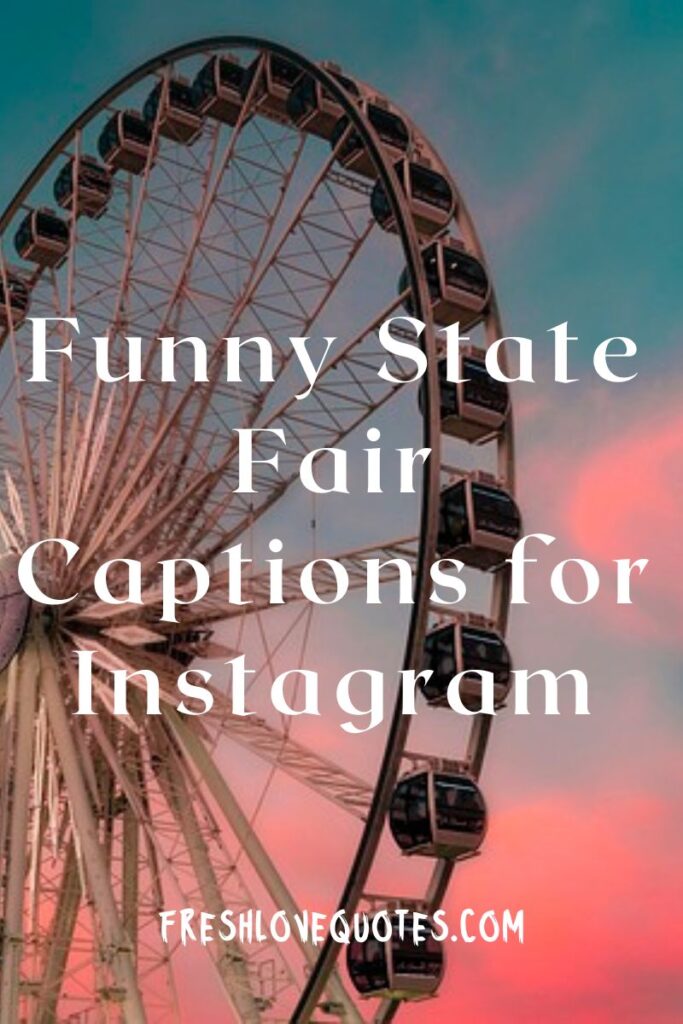 Everything being a constant carnival, there is no carnival left.
It's the end of summer time, you can guess what's on my bucket list now.
Hello fair
Not only youngsters, old people enjoy it too.
Life is like a county fair.
Lookin' for love in all the wrong places
All I need is a good time with some good friends.
Howdy folks!
Cross your limits when you are in a state fair.
Life seems beautiful when you are living it in a state fair.
It's so fluffy!
Traded the bright lights of the big city for the neon signs at the fair.
Treat yo' self.
Just came here for the Ferris wheel, now leaving with lots of memories.
Real fun is in state fair.
Just here for the fried dough and Ferris wheel.
Who doesn't love fair week?
Next stop: the bumper cars
A day of thrills & chills.
So much fun, so little time… till tomorrow
Remember the days when we could have all the fun.
Rough hands, farmer tans, dirty boots, country roots
I am just here for the cotton candy
Related: [285+ Best] Anime Captions And Quotes For Instagram
Splitting French fries with you is my favorite thing to do.
State fair is here so the gang is here too.
Can't believe I ate my weight in fried food
State fair makes you fall in love with that time of the season.
Life's a carnival ride.
State fair teaches how you should live your life colorfully.
Everything's lit in a state fair.
State fair brings out the hidden child in you.
Admit two. Just me and you.
Everything is #lit.
Cheese curds are mandatory
Cotton Candy. Corn Dogs. Ferris Wheel. Blue Ribbons.
Summer Fair Instagram Captions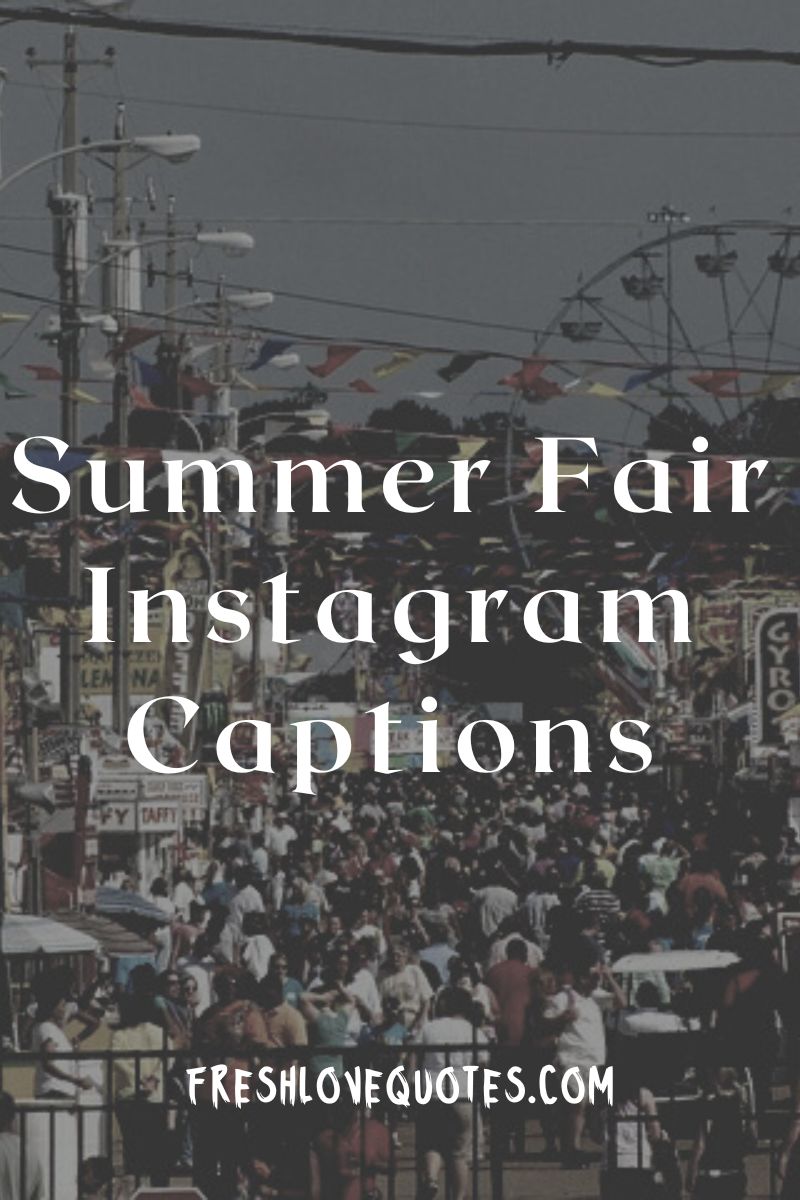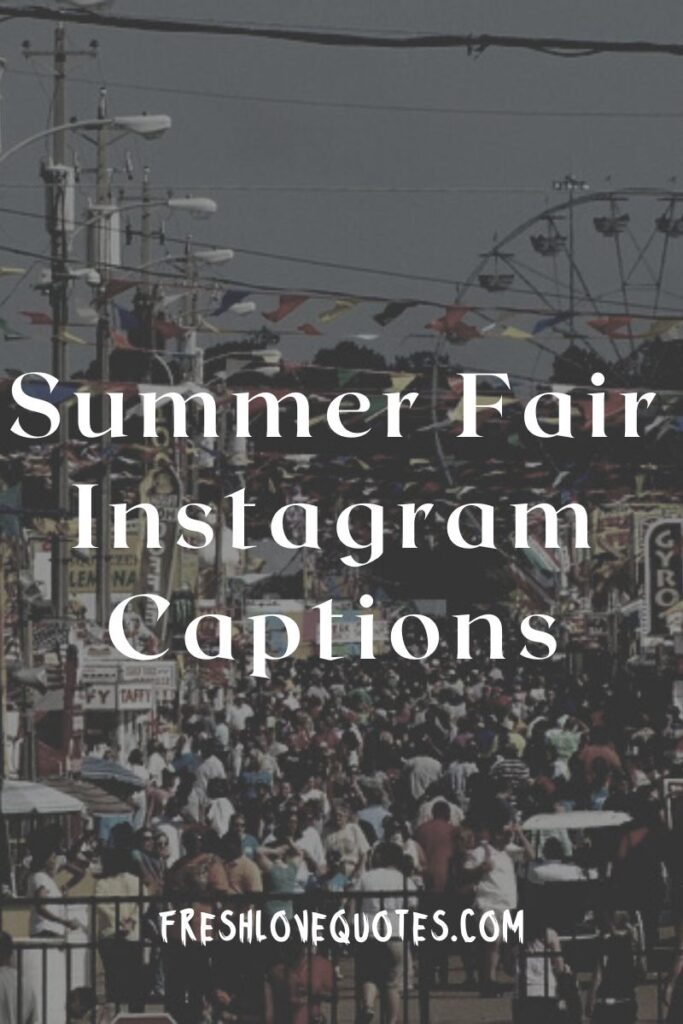 I'm going to need to sit down after this
Still scared I'll get lost…
State fair, the place of imagination.
I want to make state fair food my girlfriend.
Enjoy the rides, life is beautiful.
It's the only place where you get to see you friends, best friends, exes and your teachers.
Next stop: The top of the Ferris wheel.
I am here just for the food.
Live, laugh, and eat lots of good food.
Race you to the ticket booth.
You are better than my favorite sweater in this weather.
Life is a beautiful ride.
All I need is a good time and some fried butter
Again, and again, getting rides of all the games.
This was more fun when I was younger
This is going to be one of those nights.
You will always find me near the Ferris wheel.
There is so much to be thankful for right now.
Hello state fair, here we come.
A week of thrills and chills.
I might have got too old for this but I am still not going to stop.
Carnival is my cardio
Related: 300+ Best Tennis Puns And Captions For Instagram
Anytime is a good time for fair
My stomach hurts but I still can't get over the food.
THIS is a fun house?
Deep-fry it and call it a day!
You can't spell friend without fried (dough).
Did someone say funnel cake?
I am here for the fried food
You might have come here for love; I came here for food.
Carnival Fair Quotes and Captions for Instagram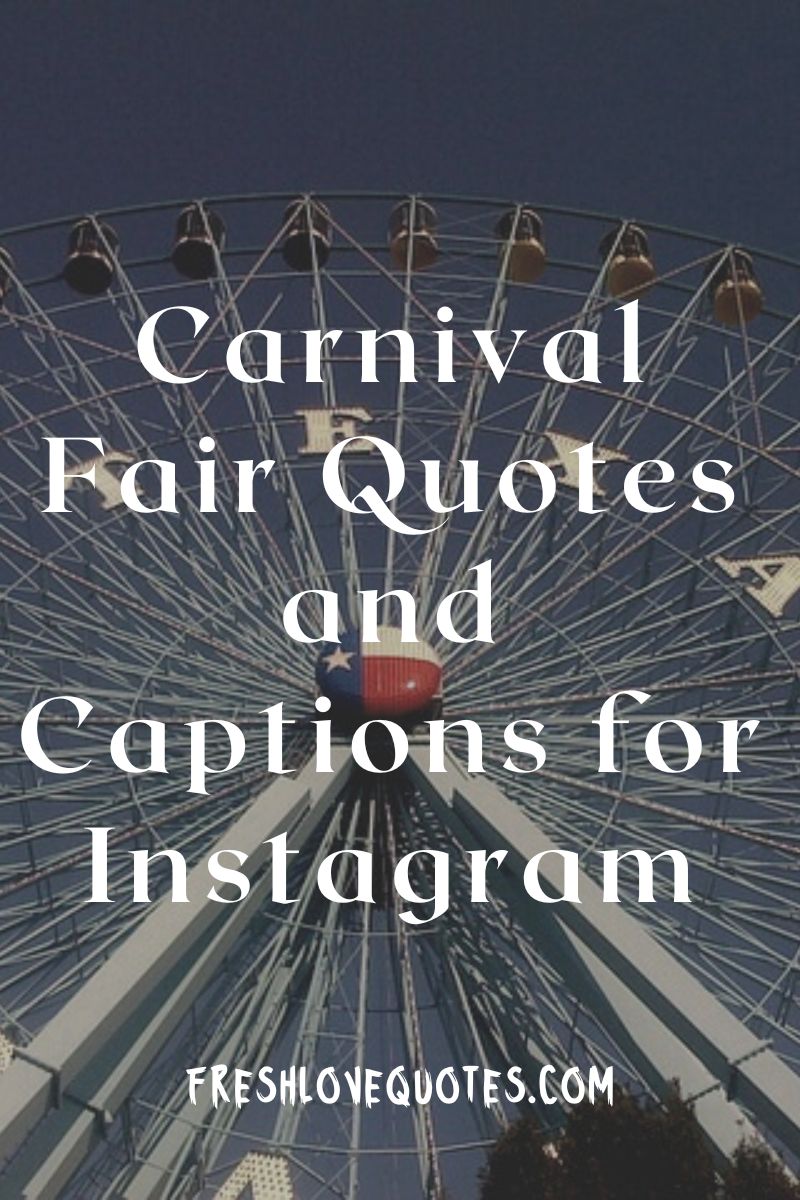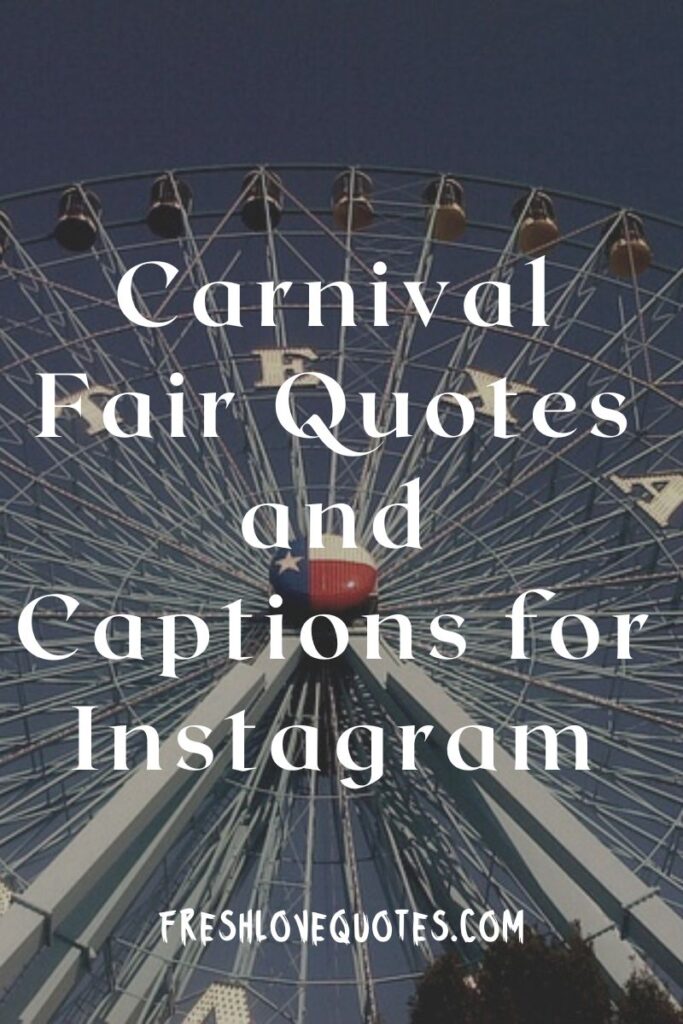 Whip it good!
Heart is where the state fairs are.
All I want is rides and the beautiful neon lights
Let's race to the ticket booth, whoever loses will buy the tickets.
My second home is the [your state] State Fair!
All the fun of the fair
Up, up and away we go.
Find me by the ferris wheel
Fair food is my boyfriend
Popcorn over problems.
All I need is friends, family and state fair.
Rides and neon lights.
State fair got me the love of my life.
I love fair week
When in doubt, go to a state fair.
Related: 285+ Best Florida Quotes Captions For Instagram
State fairs brings out the child in you.
When those mustard packets are not just enough.
Getting lost in the carnival+
You're my boo.
This is where the fun stuff happens.
Can I just go back into the past and bring the cheese fries I had in state fair into the present?
Cheese fries are mandatory.
What is your favorite fair food?